Dear Friend,

ou may be amazed hear that know that there are over 180 million field inspection ordered every single year?
I know you are thinking, "How can there be that many inspections needed." And maybe you didn't.
You'd never think the field inspection business could be that big of an industry, could you?
Hi, My name is Josh but you can just call me "The Field Inspection Guy". I started my first field inspectionbusiness over 20 years ago in Los Angeles, California. Over the years I've operated, owned, bought and sold several businesses. I've become the "top" in the industry, as a matter of fact, in the United States.
For the first time ever I've decided to share everything that I've learned over the last 20 years in the field inspection cart business with you.
If you're looking to start a business that is. The Inspection Business is....
| | |
| --- | --- |
| | 100% Recession Proof |
| | Fast to start (About 2 Weeks) |
| | Dirt Cheap Start Up Costs |
| | No Special Education or Experience is Needed |
| | Inspection Are Always in demand |
| | Very, Very high paying |
Is the field inspection business right for you?
Plus, this business has a lot of added benefits like:
Be Your Own Boss

Flexible hours (work when You want)

It's Portability (move when YOU want)

Scalability (grow as big as YOU want)

Easy to sell

when you're ready to move on

"The Greatest Business in The World"
The field inspection business is a great business for a number of reasons. Number one, field inspections are in big demand. There is real job security. Like I said before, the field inspector business is great.
And it's stable, with over 189 million inspections orderedevery year just in the United States you can imagine the stability in this business.
| | |
| --- | --- |
| | This ain't no trendy new business- Field Inspections have been needed for hundreds of years and will be for hundreds more. |
| | Works even when the economy sucks - Because there are so many inspections required when the economy is bad it is a recession proof business. And in the kind of economy that we're in right now you just can't afford to be in anything else. |
| | The field inspection business has unlimited income potential- You can grow your business as big as you want it. If you want to be a single operator with one cart and no employees you can do that and I've always earned $300 to $500 a day every time I've been in the field inspection business by myself. |
| | You can grow your business as fast as you want- If you want to grow your business even bigger you can do it with employees, partnerships or even subcontractors that operate your carts for you. This is truly a scaleable business. It can be as big as you want it to be. |
| | You can make a lot of money - While your not gonna become a millionaire from working by yourself as the inspector. I know inspectors that make as much as as much as $250,000 a year in the field inspection business. |
| | You can get started on a shoestring budget- This is one of the best businesses in the world to be in because you can start at the very bottom and work your way all the way to the top just by pure ingenuity, hard work and sweat equity. |
| | The field inspection business is fast to start. You can usually start your own field inspection business in less than one week. |

I promise you, you can make money your very first day. I've never performed inspections in any city that I did not make money. And usually you'll make back, 100% of your investment in less than 7 days. I've made it back in as little as a week in some locations.
The field inspector business can be started on a shoe string budget. I'll show you how to get started in the field inspection business for less than $300.
Now I'm not saying you're going to have the Cadillac of equipment and everything that you need, but you can certainly get started there. Then you can purchase new equipment and more supplies out of profits, not out of your pocket when you start.
I would really suggest that everyone start with minimal start up costs. It's so much easier and so much faster. And while you're learning you're going to make a few mistakes anyway so it's better that you make it with small cheap or used equipment.
You can always move up to the Cadillac stuff after you've made a few bucks to put in your pocket.
The field inspection business lets you be your own boss. Unlike almost any other business in the world the field inspector business is completely portable.
You can open when you want, close when you want, move when you want, and sell to who you want to sell to. It's completely up to you. And you can change in a moment's notice.
Now, just think of another business that has that flexibility. There aren't many. You get to be your own boss. You call the shots and you're in control of your own future and your own destiny.
In the field inspection business you can set your own hours. If you want to work mornings, afternoons, lunches, or just weekends, you can. You make the decisions yourself.
"You Don't Have To Quit Your Current Job"
A lot of field inspectors only work weekends, some only saturdays, start part time and keep their own jobs. It's really up to you.
There aren't very many businesses that you can set your own hours in but I'll tell you, the field inspection business is one of them.
One of the most successful field inspectors I've ever seen serves predominantly apartment buildings. That sounds crazy to a lot of people but once people get used to it they love it. Imagine getting paid for every unit of a 50 or 100 unit apartment building. There are ways to speciallize in a particular type of property depending on when you want to work and I'll show you exactly how.
"This Business Is So Easy A Dummy Could Do It"
The field inspection business is easy work. It's not technical and it's not complicated and anybody can learn to do it in just a matter of a few hours.
Plus, it's really not hard work. Once you've got everything ready in the morning it takes about 10 or 15 minutes to set up your day. After that, until you get really busy, it's a pretty relaxing job.
Not only is that the best way to be, it's the way that's going to make you the most money.
"Talk About A Low Stress Business!"
The field inspection business isn't emotionally or mentally challenging. It's a low stress business. I'll tell you, everyday when I would go to work in the field inspector business.
I never worried about corporate pressures, politics, who was going to stab me in the back today, if I was going to perform well enough, if I was going to sell enough, if I could make all the demands of my boss. All that was gone.
It's a low stress job where you can just have fun and show out. You don't have anybody breathing down your neck or anybody that you have to listen to. There are no expectations you have to meet and it couldn't be anything that could be lower stress.
"You NEVER Have To Work With A Jerk"
In the field inspection business you get to choose who you work with. Boy, this was a big one for me. I worked for awhile in a job just before I started my first field inspection business where I worked around people that I really didn't like. And people that really didn't like me.
But I had no choice. I had to have a job, I had a wife and kids to feed. But not anymore. Now I make my own decisions and you can too.
Today I have a serious NO Assholes rule!
When you start your own field inspector business you'll make more money probably, than you're making right now and you get to choose who you work with or nobody at all. If you just want to be a solo act that's okay. If you want to work with other people you can hand pick them.
"Field Inspection Can Be BIG Business"
Believe me, once people see you making a lot of money in the field inspector business they're going to be more and more people that want to come help you. It's one of the great things about the business. You can choose who you want to work with. You're in total and complete control.
Plus, lastly, the field inspection business leads to bigger and better things. For me in the field inspection business, I've had the privilege to work with a lot of people in the real estate businesses and other ventures. You meet people everyday that you use to network and joint venture with depending on what kind of business they're in.
"Everybody LOVES to barter"
I'll show you more than a dozen ways to make extra money from your field inspection business that you would never think of.
The reason I make my extra money in my field inspection business is to pay 100% of my overhead. When I go out and perform inspections, everything that I'm doing is 100% profit. It's one of the big secrets that you need to learn in this business. Most inspectors leave that money on the table.
"I Trade Field Inpections for FREE Stuff"
There's one last great benefit of being in the field inspection business. Free stuff. I've traded field inspections for almost everything you could imagine. I'm usually working in areas where there are businesses around me, both industrial or commercial, and they always have stuff.
I noticed that if I gave them a free field inspection they brought me back free stuff and when the field inspectoin cost me 10 or 15 minutes of time it really was cool to get back valuable goods and services for free. This is one of the perks of the business and I'll show you how it works in my bartering section.
"So Why Would I Share My Trade Secrets"
I've seen a lot of people out there that are selling products on how to start your own field inspection business. So I decided before I put a product out I probably should order some of them and see what they really had to say.
"Because All The Other Courses SUCK"
The First Lame Course was published by a guy who had obviously never, ever owned a field inspection business in his life. He was just an information publisher who came along and decided he was going to try to turn a quick buck. As it turns out he actually was a car dealer from some town down in Texas. I actually got a hold of him eventually and tried to talk to him but he hung up on me.
The Second Lame Course that I got at least was written by a guy who had been in the field inspector business but didn't know much about passing on information. Plus, it was very, very basic, just the basics of how take pictures and the correct settings, and a few other tips. He was selling it for almost 30 bucks. I couldn't believe he got that much out of just a few sheets of paper.
The Third Lame Course that I got was just a bunch of filler and fluff about businesses and business plans, and start up taxes, and how to name your business, and a bunch of crap like that that I just call filler or fluff. I finally just threw it in the trash can. It didn't have anything to do with the field inspection business at all.
Well, after all that, I decided there was definitely room for a quality product teaching people all the ins and outs of the field inspection business and that's exactly what I've put together. Here's just a little of what's covered in my course.
"So What Makes My Course So Different"
It's BIG and complete, Field Inspector Cash Manual, My Personal Resource Guide (also on CD), 2 Audio CDS
Plus Tons of FREE Bonuses
Here is What You Get...
First I'm going to tell you my entire story, all about my 20 plus years in the hot field inspecton business and how I started off with Los Angeles, California. I'll tell you what I do now and how I work with banks and others to get their businesses started and to really expand on once they are started
"Here is My Baby! The Most Complete Course On The Field Inspector
Business Ever Created - Every Thing I Know Is In Here"
| | |
| --- | --- |
| | Field Inspector Cash Manual |
| | Digital Menu Masters |
| | My Personal Resource Guide |
| | Legal Forms and Paperwork |
| | 42 Page Quick Start Guide |
| | Plus Tons of Extras... |
"It's Everything I've learned about Field Inspections - over 20 years"
I'll tell you what I do now and how I work with banks and others to get their businesses started and to really expand on once they are started.
I didn't do so well at first but after a couple of weeks I had started to figure out some of the tricks of the trade.
It's when I began to learn the tricks in the business and that's when everything began to explode, three, four, five hundred dollars, up to a thousand dollars a day in some of my areas.
But it was pretty incredible. A thousand bucks a day from field inspections! And the inpection did not cost anything only my time.
You can imagine how quickly I got out of the taxi cab driving business once I was making seven or eight hundred dollars a day from a single cart. And you can imagine how quickly I bought my second one.
I'll explain to you in depth why I like the field inspection business so much. First, it's easy to understand, anybody knows how to take a picture.
"If The Stock Market Were like the Field Inspection Business"
This is a high ROI business, in other words, your return on investment is just crazy. Normally, a new inspection can pay for a complete field inspection business in less than 7 days. That's worst case scenario.
I'll even show you ways to make money from your field inspection business on the days that you don't want to go to work it. One of the other big reasons I love this business is because the field inspection industry is so sellable.
Once you've built your business and established a city you can sell the business for usually 10 to 20 times what you have invested in it.
But don't be so quick, sometimes you wouldn't want to. If your business is making three, four, five or six hundred dollars a day, even if you get ten, twenty or thirty thousand dollars for it might not be the smartest thing to do if that business is making you ten thousand dollars a month.
I'll tell you exactly how much money you can make in this business. That's another big point. I'll tell you how much money you can make in the field inspection business. My average sale exceeds $500 a day per area and I don't think that I'm that exceptional as a field inspector from the ground.
"Please Don't Be One Of These I'll
Do It My Self Schmucks"
I know you might be thinking, "Boy, if this business is so simple why do I need a big long course about it?" Why? Because this business is competitive and there are a lot of mistakes that you can make in it.
Your biggest competitor is you. Making big mistakes. That's the only way you can really get in trouble in this business is just by doing things that are incredibly stupid.
Some you're going to think of on your own, granted, and the information that I give you you're going to go, "Duh?"
But some are going to be pretty cool to find out. Some are going to be things you would never think about. Some are going to be the extra little pieces that make you an extra $20,000, $30,000, to $40,000 a year in this business.
I love the field inspection business! It's allowed me to have a profitable, exciting career in business. I meet tons of terrific people and there is a sense of pride in knowing that I've actually built a business on my own.
And I promise you, if you don't have it right now, the security of owning your own business, being able to go out and make your own money without somebody standing over your shoulder is one of the greatest things in the world.
"So Why Do I Care About You Anyway?"
Because I wouldn't dare let a friend, a neighbor or a family member try to start their own field inspector business without the information inside this course. At one point I had field inspection services operating in over 5 areas, making me over $1,500 a day, yet I hadn't paid a dime for any of them.
I hadn't paid a dime for them, none of the leads, none of the supplies, or anything else.
The field inspection business has been an absolute blessing in my life and to be honest with you I don't know what I would be doing right now if I hadn't gotten started in the field inspector business.
I didn't have a formal education. I never went to college. I didn't even finish high school. And to think that I can make up to a quarter of a million dollars a year performing field inspections is remarkable.
I've got lawyer friends of mine that make a $100,000 to $150,000 a year and some of them are a lot less than that. We go to these big fancy parties, and I go to parties with black ties and I take my wife out in fancy dresses and I drive a Cadillac when I'm not working. I live in a nice neighborhood and everybody wonders really what I do.
Because when I tell them that I'm a field inspection I know they think I'm lying to them. They probably think I'm some sort of crazed drug dealer or a money launderer that does something else, but it's just not true.
Field inspection services are just that good a business but no matter how much you tell people, they just typically don't believe you.
But over the years I've kind of gotten used to that. It's sort of nice to have big wads of cash sitting around that nobody has to know about. So why am I selling this course, I guess you're wondering now, right?
Well, whether you decide to open a field inspection business or not, I hope that you try my course because at least you'll have the information to make an informed decision.
I can't stand to see people get hoodwinked and ripped off by all these guys that don't know anything at all about operating a field inspection business and never take pictures, other than with their family, trying to tell you how to make a living.
If you follow their instructions, I promise you, in a lot of cases you're going to go broke or you're going to have some major problems. I put out this, product number one, so there would be a high quality field inspection business model out there on the market today.
For the people who are really serious in this business this is the greatest course ever written about the field inspection business. As a matter of fact I'm sure that I kind of went overboard. There is really tons of information here, probably tons more than you'll ever need.
But I'll tell you you'll never need anything else. This will give you everything you'll ever need to get started in this business and make a living at it just like I have.
I know that $300 a day to some of you may not be all the money in the world. But I'll tell you that it's easy to expand the business. And $300 a day is quite a bit of money if you make it consistently every day working just a few hours a day without any stress.
You'll free up your mind for other ideas and other things to do and that's when the big money really starts to come. As long as you're under the stress of a lousy job with a boss breathing down your neck, you're never going to be able to do anything else. You know it and I know it so get off that horse and get started right now.
"OK, I'll Guarantee The Darn Thing"
"I take all the risk for you
- It's impossible for you
to make a mistake"
Just to take all the fear out of it for you, I've decided to guarantee my course with 100% money back guarantee. I really thought hard about this. At first I didn't think I should give you any guarantee at all. It's great information and if you don't get up off your duff and go do something with it that's your problem.
But I knew that some people would whine and complain and say, "It's not guaranteed. So what if it doesn't work for me?"
Well, you know what? In a lot of cases it's not going to work for people. Some people are lazy and they're just not going to do anything. But for the people who are willing to do something and take my course I can almost guarantee their success.
So here what I'm willing to do. I'm going to guarantee my course 100%. I'm going to give you a full year to return it anytime you want for 100% refund. That's a full year. Even if you return it on the 365th day, I'll give you a full refund on the course.
If you go through the whole course and you decide you don't want to get off your tush and go do something you can still get your money back.
I know that a lot of people are going to do that and frankly I don't really care. The joke's on them. If they don't want to go out and make the kind of money they can make in the field inspection business, they can stay in their dead end job for all I care.
I know that most people are going to take this information, put it to good use, and go out and make a nice living.
For every one that sends the product back and asks for a refund because they're too lazy to do something, the other 500 people out there that go out and make money with it are going to make it well worth while. And I'll look forward to calling each one of you friend.
"I'm Tired Of Giving This Stuff Away"
I do have to make this important announcement. Very soon, the cost of this course will be going up. I'm planning to raise the price to $297. I've been selling the course now for $47 for the last year and it's sold hundreds and hundreds of copies of it. As a matter of fact, I think too many copies are getting out into the market.
I don't want everybody to have these advantages. Then my techniques will start being used against one another. So I decided to raise the price to $297. I haven't done it yet but I know that I'm going to do it in the very near future.
Even if you wait to buy the course at $297 it's still well worth the money. But wouldn't you rather get it right now while it's 47 bucks? If I were you that's what I would do. But the decision is completely up to you. You can buy now and beat the price increase.
With all the knowledge contained in this course you should start your own field inspection business and keep it open. You'll start making money your very first day, usually, and make back 100% of your investment in less than 30 days.
Remember This Is "Paint By Numbers"
I'll show you step by step everything you need to do to get your business started, to get you the proper licensing. I even show you how to get your areas set up.
This is the number one course on the field inspection business in the world. And if you don't get it you're just a sucker going into this business on your own. You want to be in business for yourself, not by yourself.
This is the number one course field inspection business in the world, I'll tell you again, and without it I can't imagine anybody in their right mind making an investment in a field inspector business and not be willing to spend a hundred dollars for twenty years worth of experience.
Wouldn't you pay a hundred dollars to take somebody to lunch who had been in this business for 20 years? If you don't, you'd be kind of stupid, huh? Well, here's your chance.
Not only can you take me to lunch, you can listen to me, for two and a half straight hours, tell you everything there is to know about this business from the get go, the nuts and bolts, the good the bad and the ugly.
As if that weren't enough.....
I Am Offering You 2 Ethical Bribes To Get You Off The Fence...Yours FREE! No Matter What!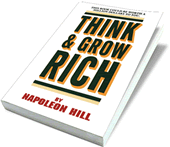 I know that you want to get started but you might just need that extra push to get you off your duff so I have put together 3 ethical bribes that are so good you would have to feel stupid not to act now.
Bribe #1 A digital copy of my FAVORITE book of all time "Think and Grow Rich" I have just acquired the rights to this classic and it's my gift to you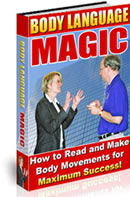 Bribe #2 One of the most important books I have Ever Read

"Discover How to Efficiently Decode People's Inner Feelings and Emotions Through Their Body Movements, and How You Can Use This Knowledge to Succeed in Your Career, Relationships, and Personal Life!"
This is important to know when sizing up customers or negotiating for locations.

"Still Worried About $47 Gimme a Break!"
So why am I charging $47 for this course? Well, I'll tell you. I thought about what to charge and I can charge just about anything that I wanted. Most people think that $47, once they get for the course, is way too cheap for it. And that's why I'm planning to raise the price pretty soon. I just haven't gotten around to it yet.
The main reason I decided to charge at least a hundred dollars for the course, is because I don't want my material to be wasted on a bunch of lookie Lou's that are just tire kickers, people that go around and buy $15 e-books on the Internet and think about going into a business that they might think about doing someday if they ever get around to it and get off their butts.
I knew, at a hundred dollars, I would have people who were willing to take action. Winners. Real doers. These are the people that I like to work with. Nothing I hate more than to listen to somebody talking about wanting to be in the business and not willing to take any action to be there.
People come up to me all the time and go, "Oh, I wish I had a big house like yours," or, "I wish I had a Cadillac like yours." Well, you know what? All it takes is some elbow grease.
Everybody thinks you have to be really smart. It's just not true. You just have to get the information that you need to get started. Find other smart people.
One of my heroes in life, Henry Ford, said, "I can answer any question in the world if you'll give me 30 minutes." That's because he had a golden rolodex of experts that advised him.
Most people don't have any idea that Thomas Edison, the inventor of the electric light bulb had no idea about science, none at all. He had no training, no formal education in science, but he had experts around him that knew everything there was to know about chemistry and electricity and all of the other sciences that he used to invent the incandescent light bulb.
This is the true demonstration that Napoleon Hill talked about in his great book Think and Grow Rich. All you need is desire coupled with specialized knowledge and an action plan to achieve any level of success that you want.
Now, I have the specialized knowledge and I have the action plan. Do you have the desire? If not, this isn't for you. If you're just looking around reading on the Internet, dreaming about what life might be if you had a business, don't waste your money.
But if you really think you're going to take action, if you're really going to do something, if you're really going to make your move, make your mark in life, then go ahead and order this information right now. It will be the smartest investment you'll ever make.

This is your opportunity to shine. Are you going to actually do something? Or are you just going to sit there and kick some more tires? Come on. Get off your butt right now. Hit the button below and let's get started.
What are you going to do? Are you going to look, tire kick, or do? It's up to you.

"Field Inspector Cash - The Most Compete Field Inspector Course In History"
YES! Josh, I want to learn the exact strategies and techniques to start my profitable field inspection business.

P.S. A wise man once said everything that we have in life is a direct result of the choices that we make and don't make.
I think the choices that we don't make are the ones that really matter. I don't think you ever hear anybody sitting in a nursing home at 80 years old talking about the mistakes of the things that they did do in their life.
It's always the regrets of the things that they didn't do that sadden them and depress them in their old age.
Are you ready? Are you going to regret later that you didn't take action? That you didn't do something? That you didn't take a chance? That you didn't roll the dice?
Come on. Make something happen for once in your life. Be proactive. Be positive and take action. Grow a spine. Be a man. Do the right thing. Come on. Let's get started.
Am I pushing you? You bet. I'm going to push you because I know this hundred dollars doesn't matter to you one way or the other. You'll spend that kind of money on a dinner out. A hundred bucks doesn't matter to anybody.
What DOES matter is that you go out and take action. That you do things right in your life That you make life interesting and exciting again.
Claim Your Copy of The Field Inspector's "Field Inspector Secrets" Here
P.P.S. One of my favorite people in the world, Lee Iacocca, said the number one thing that he looks for in a successful business person is the ability to make a decision.
Most people sit on the fence. You know what? The fence pay is terrible. Nobody ever gets anywhere sitting on the fence but I'll bet that's where you're firmly planted right now, isn't it?
Which way are you going to go? Are you just going to sit there? Are you going to tip back into mediocrity? Go back into work tomorrow and decide that you're going to dedicate yourself and do an even better job at what you do whether they decide to fire you later or not?
Or...
Are you going to take action and be your own person, to be your own boss and to take charge of your life and your own business. I know what I'd do. What about you?